Shop Our Featured RVs
Cozy and compact travel trailer, perfect for weekend getaways without the hassle.

List Price:

$12,500

Discount:

$1,000

Our Price:

$11,500

Perfect for couples or a young family who want a cozy, intimate getaway at an affordable price.

List Price:

$18,000

Discount:

$2,750

Our Price:

$15,250

Showcasing a spacious design and top-notch features, this RV is perfect for all your travel needs.

List Price:

$19,000

Discount:

$2,500

Our Price:

$16,500

Experience the epitome of luxury and performance with the Fleetwood Discovery, where every mile is a journey in opulence and every destination feels like home.

List Price:

$150,000

Discount:

$18,000

Our Price:

$132,000
Premium Storage Options
We've got ideal storage for all types of toys. Simply browse our units below to see which of our premium storage options meet your needs.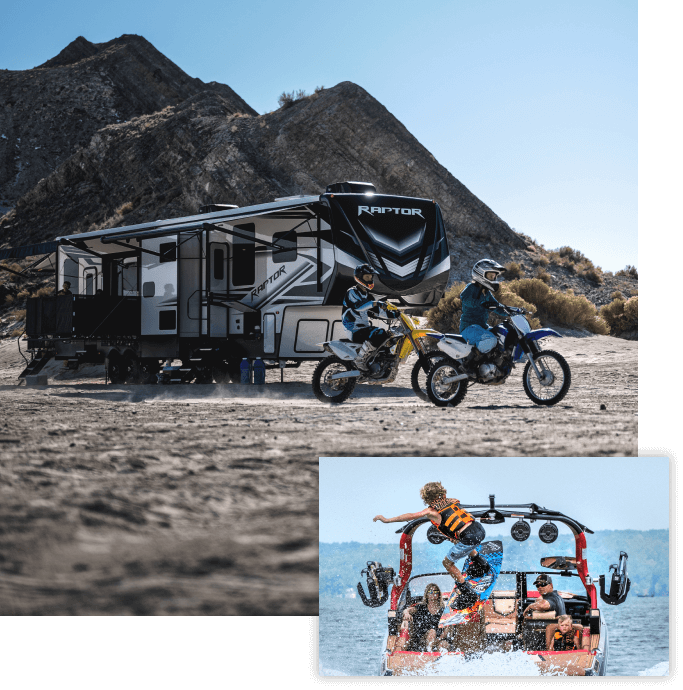 Relax, it's RecNation!
Supporting You Through Your Journey
RecNation is a family-run business focused on designing, building, and operating premium class facilities. Our attentive and knowledgeable team of experts is fully geared towards the needs of our customers. Whether it's providing tips, answering questions, or sending out a maintenance team, our responsive team of professionals is happy to help, no matter the hour! We have developed informative guides and resources so that you have access to all the information you need to get outside and pursue your passion!